Floor guide
The T-CAT building has a number of essential services to make traveling easier, such as a Baggage storage to consign large luggage and currency exchange for changing foreign currency into Japanese yen. There are also a number of inexpensive restaurants, including Japanese cuisine. We look forward to seeing you.
Travelex T-CAT【We are temporarily closed.】
Main building 3F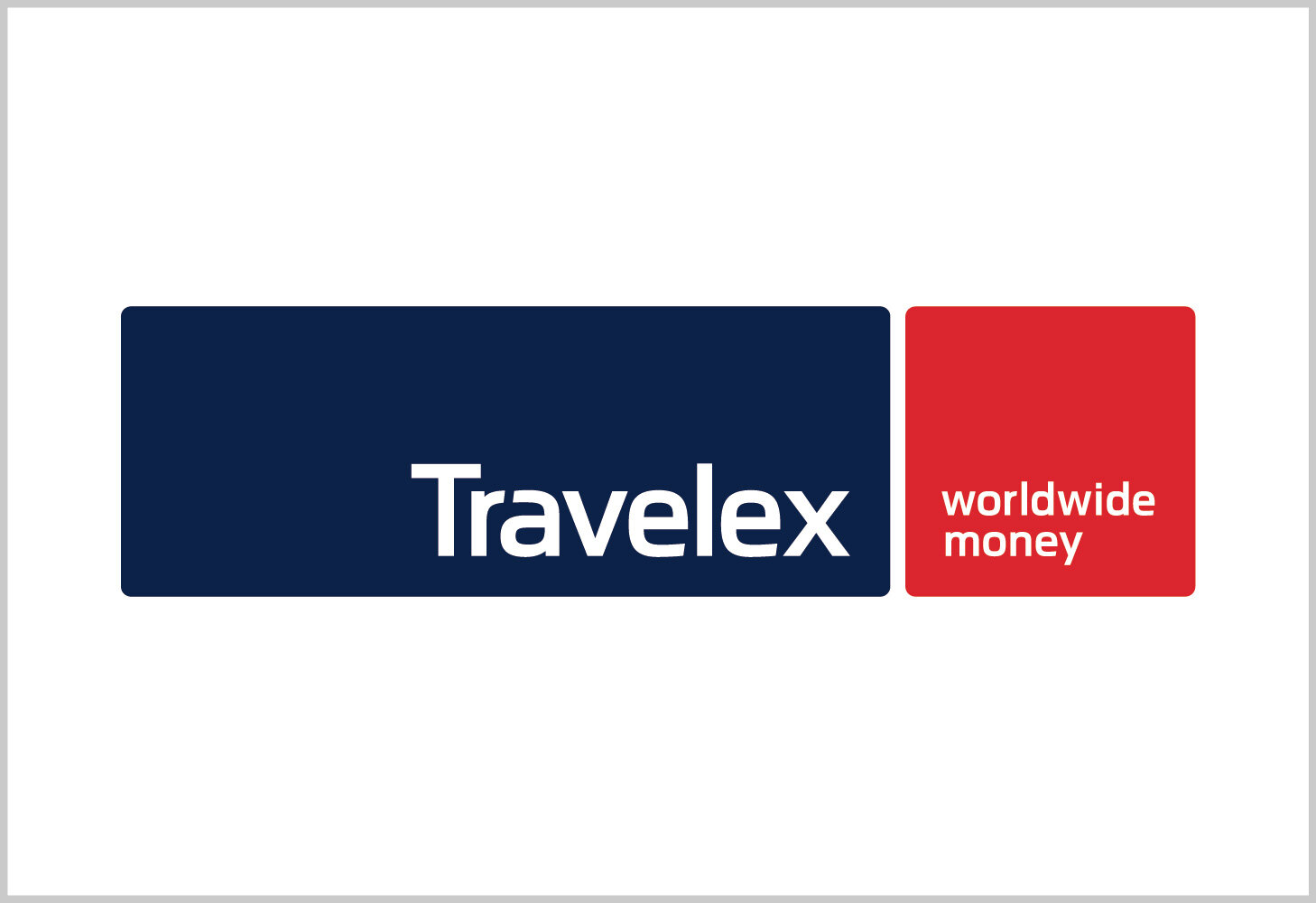 We offer a wide selection of 31 currencies, including US dollars, euros, and New Taiwan dollars. The process is easy and convenient, as you do not need to fill out a currency exchange form. We kindly await your visit.
Business hours
7:00~17:00
Holiday
Open all year around
Phone No.
03-5649-8020
T-CAT Tourist Information Center
Main building 1F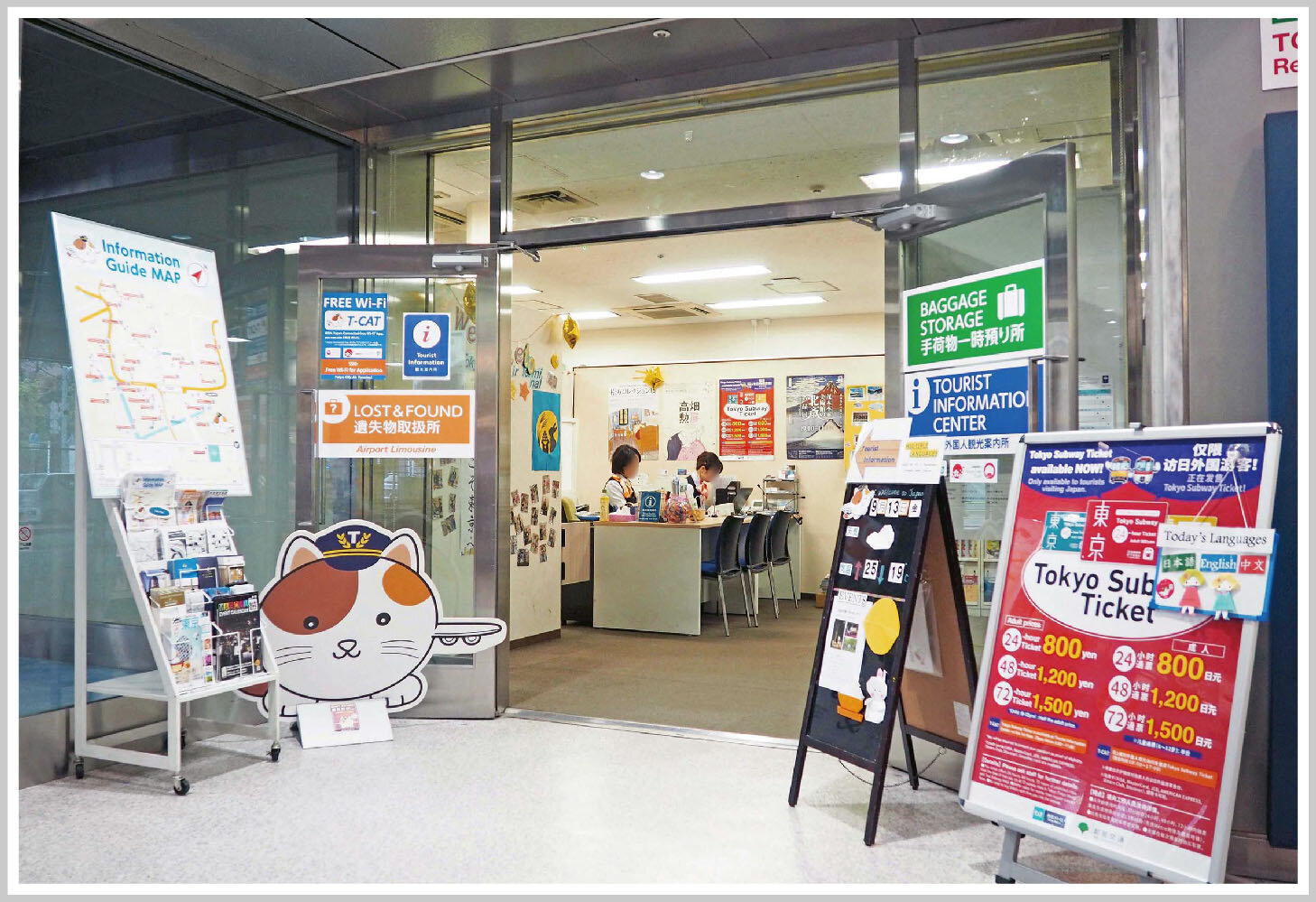 We provide tourist, traffic and hotel information free of charge in Japanese, English, Chinese and Korean.
Business Hours
9:00~17:00
Holiday
Open all year around
Phone No.
03-3665-7308
Available languages
Japanese, English, Chinese, Korean
General services

Sale of "Tokyo Subway Ticket"
Tickets for unlimited travel on all Tokyo Metro and Toei Subway lines (for foreign tourists in Japan)
Sale of "Grutto Pass"
Tickets containing admission tickets and discount tickets for museums, zoos, and other facilities mainly in Tokyo.
Baggage storage
Main building 1F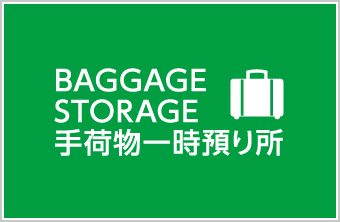 Deposit your luggage with the Baggage storage and go sightseeing.
Business Hours
8:00~20:00
Holiday
Open all year around
Price
1 baggage: 600 yen/day (600 yen/day for extended storage)
Contact to
03-3665-7308
* Cash and valuables cannot be left with the Baggage storage.
For shops and restaurants, please see below.
【Shops】

2F 100-yen shop
"Can Do"



2F Relaxation
"Re.Ra.Ku"



2F Convenience store
"Seven-Eleven"



2F Dental clinic
"Suitengumae Sta. Dental"



1F Flower Shop
"Act Flower"



1F Barber shop
"Hair Make Tool Yoshida"



1F Furniture and
sundry goods "KEYUCA"



1F Convenience store
"Seven-Eleven"



1F Post office
"Post office T-CAT"



B1 Rental car
"TOYOTA Rent a Car"


【Restaurants】

2F Izakaya
"Izakaya Dining Air"



2F Café
"CAFÉ de CRIÉ"



2F Set meal/ramen
"FUKUSHIN"



2F Deli store
"Komeraku no komeben"



2F Fast food
"McDonald's"



2F Chinese restaurant
"Ryuho"



2F Soba resutaurant
"Sunaba"



1F Casual restaurant
"KEYUCA Deli"



1F Italian
"Pizzeria IL VIAGGIO"



1F Udon
"Sunada Don Don"