T-CAT recommended sightseeing information
Nearby restaurants
Suitengu-mae
01

Sushi
Miyako

1-6-5 Nihonbashi Kakigaracho
Popular sushi restaurant established in 1887.
Tomita Building 1F, 2-2-1 Nihonbashi Kakigaracho
Well-established restaurant specializing in Inaniwa Udon, which is one of the three major types of noodles popular in casual Japanese cuisine.
03

Soba, Katsudon, Curry
Tokiwa

32-8 Nihonbashi Hakozakicho
Soba restaurant, famous for katsudon (rice bowl with pork cutlet). Fried pork cutlet curry is also recommended.
Sightseeing spots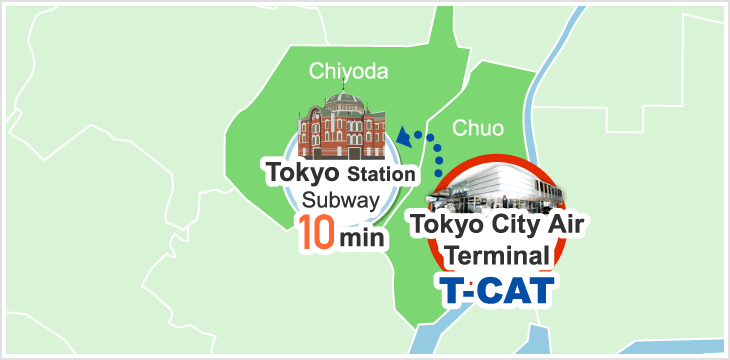 Marunouchi district, Tokyo Station
Marunouchi is a major commercial district accessible from Tokyo Station with state-of-the-art skyscrapers and commercial buildings as well as places of historical interest.
Tokyo Station

In 2012, Tokyo Station was restored to its original appearance in a red brick building as it was about 100 years ago. There is a huge commercial area with event space, shopping area, cafés, and restaurants inside Tokyo Station, the surrounding area, and its underground shopping center.

Marunouchi

The Marunouchi area is a business district with various sophisticated commercial facilities, fashionable restaurants, and cafés.

Imperial palace

The Imperial palace, which preserves the appearance of the former Edo Castle with its vast calm and natural landscape is a leading tourist destination in Tokyo. It is a repository of history, housing many sites of historical significance, such as Niju-bashi and Ote-mon Gate.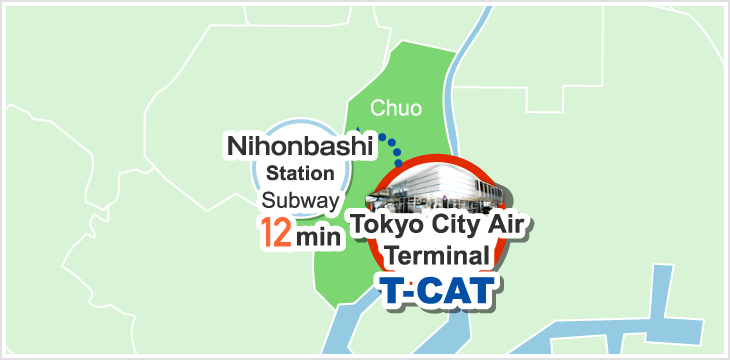 Nihonbashi Area
Nihonbashi was the starting point of 5 main roadways in the Edo era and flourished as a merchant town. This area is still a major business and finance center and has many offices, department stores, and long-established stores.
Nihonbashi Mitsukoshi

Established in 1673, this is the first department store in Japan, which was officially declared to be a department store in 1904. The famous lion statue in front of the main entrance is a popular landmark and meeting point.

COREDO Muromachi 1・2・3

COREDO Muromachi is a new landmark developed along the concept of "Make a crowd of people in Nihonbashi" with many shops and famous stores.

Nihonbashi

Nihonbashi, which means "Japan Bridge," was built in 1603 along with the start of the Edo Shogunate. The following year, it was established as the starting point of 5 main roadways that are connected to various parts of Japan. In 1998, it was designated as an important cultural property.

Suitengu

Here, people commonly pray for divine favors, such as easy delivery of a baby, blessing with children, celebration of child's third, fifth, and seventh years, Hatsumiya-mairi (newborn's first visit to a shrine), and the expulsion of evil spirits.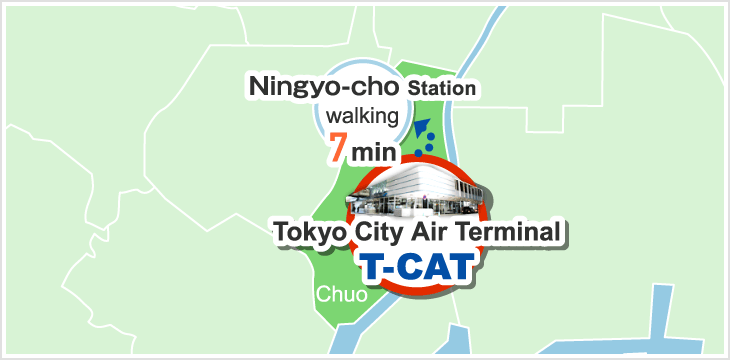 Ningyo-cho area
The name Ningyo-cho is derived from the many craftsmen and merchants who made dolls (ningyo) as souvenirs of Kabuki,and puppet theater, performed in this area in the Edo era. There are also many long-established restaurants serving sukiyaki and Western food, as well as sweet shops specializing in anmitsu and ningyo-yaki. The area has the friendly atmosphere of a traditional commercial neighborhood.
Amazake Yokocho

There are many long-established shops and famous shops in this area. Although it is new, the walkway has a nostalgic atmosphere of the Edo period.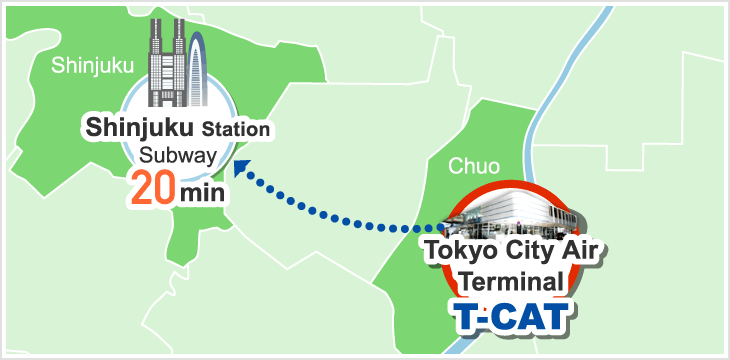 Shinjuku area
The largest and busiest street in Tokyo. There are many different fascinating area, such as shopping areas with department stores and large electronics retail stores, business area with metropolitan offices, high-rise office buildings, and hotels, and Shinjuku Imperial Garden.
Isetan Shinjuku head office

Isetan is a representative Japanese department store dealing in a wide range of carefully chosen goods, including fashion, food, and miscellaneous goods, from standard to state-of-the-art. A wide selection of goods are available here.

Shinjuku Imperial Garden

Shinjuku Imperial Garden was completed in 1906 as an imperial garden and re-designated as a national garden after the Second World War when it was opened to the public. It blends three distinct styles, French Formal Garden, English Landscape Garden, and Japanese Traditional Garden, and is considered one of the most important gardens of the Meiji era. It is also famous for cherry trees in spring and autumnal shades in fall. The garden is a place of recreation and relaxation as an oasis in the city center.

Observation room of the Metropolitan Government Office

The Metropolitan Government Office is the center of government in Tokyo. The north observation room/south observation room on the 45th floor (202 m above the ground) of the main government building is always crowded as a site to enjoy panoramic views and nighttime views of Tokyo.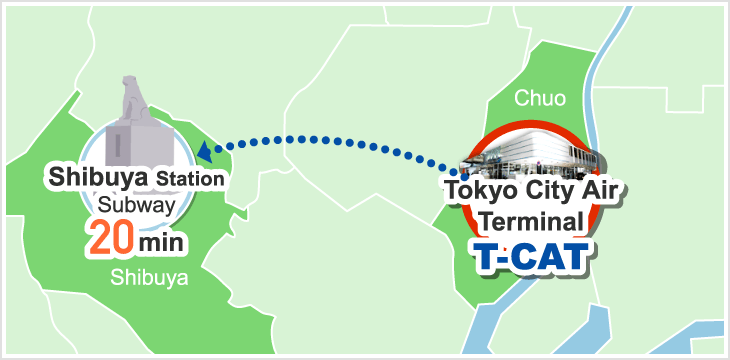 Shibuya area
Shibuya is an epicenter of youth culture with many fashionable restaurants and live music venues. There are many large-scale fashionable buildings and cinemas, live music houses, and concert facilities to follow the trends in culture and fashion. Shibuya is a fabulous place to come for "kawaii" items as well as fashionable cafés and affordable dining. Highlights of this area include the statue of Hachiko, the faithful dog, and the scramble crossing in front of Shibuya Station. Yoyogi Park is located a short distance from Shibuya Station.
Scramble crossing

Shibuya scramble crossing is said to be the busiest crossings in the world. Huge numbers of pedestrians cross the road at the same time, which attracts foreign tourists.

Statue of Hachiko, the faithful dog

The bronze statue of Hachiko, the faithful dog, can be seen in front of Hachiko Exit of JR Shibuya Station. This famous statue is a popular meeting place in Shibuya.

Meiji Shrine

Meiji Shrine, which is surrounded by lush greenery, is popular as a healing spot. The number of worshippers visiting this shrine in the New Year period is the largest in Japan.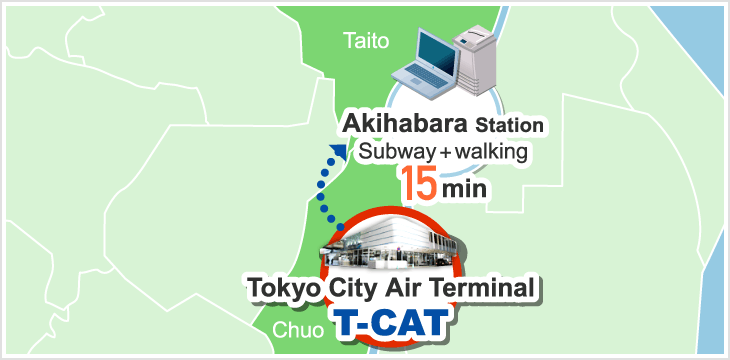 Akihabara area
Akihabara is famous both within and outside of Japan as a geek culture spot and has many large electronics retail stores.
Asakusa area
Asakusa is known for Senso-ji Temple, which is a typical sightseeing spot in Tokyo. It has many long-established restaurants, souvenir shops, and entertainment halls, with a rich nostalgic atmosphere of the Edo period.
Senso-ji Temple

Senso-ji is Tokyo's oldest temple established in 628, with a Main Hall, Five-Story Pagoda, and other halls. It is popular as the temple of Kannon at Asakusa and draws some 30 million visitors every year from both within and outside of Japan.

Kaminarimon Gate

The marker of Kaminarimon Gate is a large red lantern in front of the main entrance of Senso-ji. There are statues of Fujin (wind god) on the right and Raijin (thunder god) on the left. Formally, it is called Furaijinmon Gate.

Nakamise street

Nakamise is the main street of Asakusa, and is known as the oldest shopping street in Japan. On the street of about 250 m stretching from Kaminarimon Gate to Hozomon Gate, there are about 90 specialty shops, including many long-established stores, such as those selling kaminari okoshi and ningyo-yaki (doll cakes), sweets popular in the downtown area, and smart goods from the Edo era, such as fans, hair ornaments, and toys.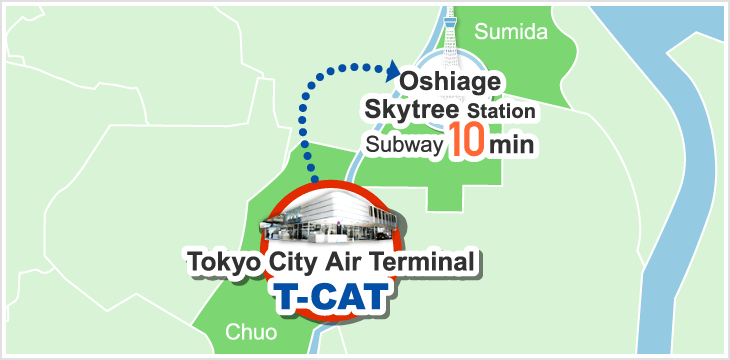 Oshiage area
Oshiage is a downtown area located between the rivers of Sumida-gawa and Arakawa. This area is expected to develop in the future, focusing on Tokyo Skytree.
Tokyo Skytree

With a height of 634 m, Tokyo Skytree is the world's highest free-standing communication tower. The observation deck 350 m above the ground has views of Mt. Fuji. The higher observation hall at a height of 450 m houses the "Tokyo Soramachi" commercial facility, with more than 300 shops and restaurants, as well as planetarium and aquarium facilities.