What is Tokyo City Air Terminal (T-CAT)?
What is T-CAT?
Tokyo City Air Terminal is affectionately called T-CAT. T-CAT is a gateway to travel to Narita Airport or Haneda Airport for trips and business tours using the limousine bus.
Restaurants and shops in this facility are used by businessmen and local customers as a convenient commercial space.
Four points of convenience
Convenience point No. 1

Convenient to move in the airport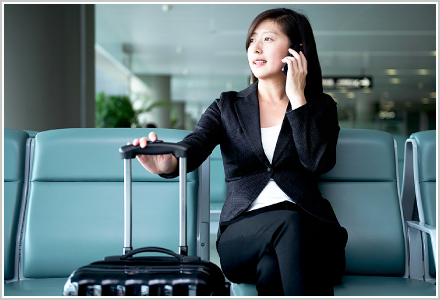 The limousine bus arrives in front of the airport departure lobby.
The check-in counter is easy to find immediately, even for those not used to traveling by airplane.
As there is no need to walk around the airport with heavy baggage,
it is more convenient than other means of transportation.
Convenience point No.2

The limousine bus is punctual

As T-CAT is located near the entrance to the expressway, the limousine bus can drive smoothly to and from the airport. The transportation control system can check for daily traffic jams and blocked roads, e.g., due to bad weather. Therefore, there is no need to worry about delays.
Convenience point 4

You can prepare for your trip, eat, and go shopping!

Tourist Information Center

Currency exchange
"Travelex"

Fast food
"McDonald's"

Convenience store
"Seven-Eleven"
Easy to move around.
It is easy to transfer from the subway to the limousine bus
It is easy to get to the bus station as T-CAT has a direct connection from the Suitengu-mae subway station. The indoor moving sidewalk is convenient even if you have heavy baggage. There is no need to worry about rain. It is recommended to use Tokyo Metro Hanzomon line and the others lines connected to it.